Does ChatGPT make our life easier or harder? Learn more in this article
Does ChatGPT make our life easier or harder? Artificial Intelligence (AI) has yielded numerous results, among them, ChatGPT. This AI tool is growing fast picking up millions of users. We have more than one version; GPT language models, GPT-3, and GPT-4. AI revolutionary technology tool allows you to have human-like conversations with a Chatbot that answers all your questions, even the most complicated ones.
No one can deny that AI has become an integral part of our life. Some believe that ChatGPT is beneficial for humans. While other think it is against humans and the day that AI will ruin humans is getting closer and closer. In this article, we will shed light on how ChatGPT is being used in 9 different areas of human lives and how GPT-4 helps blind people to make their life easier. will ChatGPT bring chaos to our world? Moreover, we will end up with the most annoying question, can chatGPT replace humans? Learn more in this article And discover what's new.
---
9 Areas ChatGPT can be used in
Since AI launched ChatGPT, people used it for many reasons. Here are 9 different areas of ChatGPT that can serve humans making their life easier:
(1) Copywriting:
GPT generates creative content based on input data targeting your audience, outline drafts and it can also provide you with relevant information to your topic ideas. As it can write articles.
(2) Proofreading:
GPT can improve your sentence structure. It offers you simple words and phrases to make your writing clear. It can check your word spelling, grammar, and punctuation.
(3) Translation:
GPT is trained on texts from various languages; it is more flexible than more popular translation tools. It offers accurate translation to texts, as it is highly recommended to translate code between different programming languages.
(4) Social Media Managing:
GPT provides you with a content strategy for different social media platforms. It can help you to respond quickly to comments on social media pages. Moreover, it provides you with campaigns and trends. It can also provide you with relevant hashtags for your posts on social media pages.
(5) Appointing Scheduler:
GPT can appoint meetings, publish blog posts, update spreadsheets and it updates events in Google Calendar. As a result, GPT helps you to plan and organize your task to plan out your day.
(6) Building Websites:
GPT helps with a code to create websites to facilitate such a step. As this AI tool develops websites. It provides answers to technical questions concerning building websites. It offers solutions to problems and how to improve your design.
"Read Also: ما هو chatgpt للذكاء الاصطناعي"
(7) Healthcare:
GPT can help healthcare by booking patients and helping them to receive their treatment. GPT chatbots offer advice to help patients to manage their urgent conditions. Thus, it improves healthcare.
ChatGPT reduces the burden on healthcare and frees up time for its provider.
 (8) Customer Service
GPT replies to customers' questions and complaints by using information from clients' websites. Thus, no need for a large customer support team. It can categorize customers' inquiries such as sales questions. As it reduces costs and frees up time for other tasks. To sum up, it monitors quality and increases customer satisfaction levels.
"Read Also: بودكاست لتعلم الإنجليزية"
 (9) GPT in Education
GPT helps learners to improve their writing skills by providing them with grammar and revising their writing. It comes up with plans for learners' lessons. Teachers can use it to come up with reading passages and discussions suitable to students' levels.
"Read Also: مجال تحليل البيانات"
---
How does GPT-4 help blind people to make their life easier?
Be My Eyes" virtual volunteering feature is developed by AI's GPT-4. It aimed at helping blind and low-vision people to do their daily tasks. Users send images and the app provides them with identification and virtual assistance.
For example, if a user sends an image of ingredients within his refrigerator, the app will not only identify the ingredients but also provides him with recipes for those ingredients. Thus, this tool offers blind people a high degree of independence to live among ordinary people.
GPT-4 offers blind people a high degree of independence to be more engaged in society.
"Read Also: مزايا وعيوب التقدم التكنولوجي"
---
Will GPT bring chaos to our world?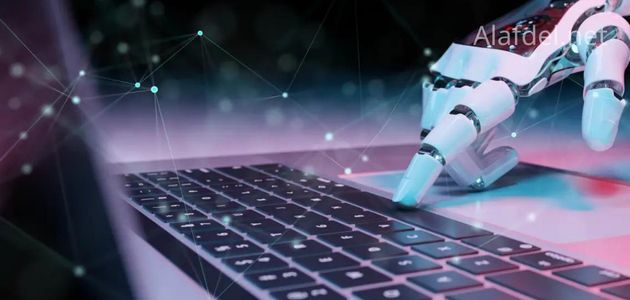 ChatGPT controls humans by causing chaos and destruction leading to human suffering. It will control humans through social media brainwashing its users to achieve their evil scheme. It plans to dominate the world making humans' life harder.
What we've mentioned has been discussed by many researchers and experts in the field of technology. They are concerned about the potential for malicious actors to gain control over artificial intelligence and steer it towards a path of human destruction. What about your opinion, dear reader? You can share it with us in the comments.
"Read Also: الفوائد الصحية للقرنفل"
---
Can GPT replace humans?
However, ChatGPT took over many human jobs making their life harder, but it depends on data and algorithms. Unlike humans, who are blood and flesh, GPT cannot show any emotions. However, they are designed to simulate human language, but they show no reaction in conversations.
GPT is limited because it depends on input information which operates accordingly, unlike humans who can shape their thoughts and have high levels of critical thinking. Some users said that they tried to use GPT more than one time, but every time it gave them different answers pointing out that we have to take into consideration that it is not accurate.
ChatGPT is being used to replace human jobs over time, according to experts.
---
In this article, we have known 9 areas in ChatGPT that can be used to make humans' lives easier and how it facilitates blind people's life to live among us without restrictions. On the other hand, we know how this AI tool plans to control humans to achieve its evil goal to dominate the world. Moreover, GPT took over humans jobs and more jobs will be replaced over time. Now, the decision is yours, does GPT make our life easier or harder?