Tropical storm warning Threat along the Eastern Seaboard, the expected impacts of this approaching system
Tropical storm warning; A tropical storm warning has been issued, signaling the imminent arrival of a potentially formidable weather event along the Eastern Seaboard of the United States. While the storm has not yet been officially named, it is currently designated as "Potential Tropical Cyclone Sixteen" by the National Hurricane Center (NHC). This designation is a proactive measure that allows for the issuance of tropical storm watches and warnings, offering valuable lead time for the affected regions. In this comprehensive article, we will delve into the expected impacts of this approaching system, the areas at risk, and the precautions that individuals and communities should take.
---
The Emergence of Tropical storm warning
The emergence of a tropical storm threat along the Eastern Seaboard is a cause for concern among meteorologists and residents alike. As meteorological data and models indicate, a tropical storm is anticipated to form off the Southeast U.S. coast. While the exact path and intensity of the storm remain uncertain, the potential impacts are significant and warrant vigilant preparations.
Anticipated Weather Events
A tropical storm of this magnitude carries the potential to unleash a host of disruptive weather phenomena. These may include heavy rain, strong wind gusts, high surf, coastal flooding, and rip currents, all of which pose unique challenges to affected communities. Understanding the specifics of each of these hazards is crucial for preparedness.
Issuance of Alerts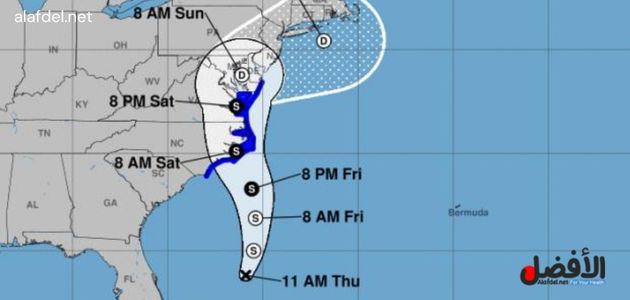 In response to the growing threat, tropical storm and storm surge alerts have been issued. These alerts cover a substantial stretch of the East Coast, spanning from Cape Fear, North Carolina, to Fenwick Island, Delaware, and including portions of the Chesapeake Bay, Albemarle Sound, and Pamlico Sound. These warnings are not to be taken lightly, as they signify the expectation of tropical storm force winds and lifethreatening storm surge flooding in the affected areas.
tropical storm warning was issued thursday.
"Reas also: مهسا اميني"
---
Impending Impacts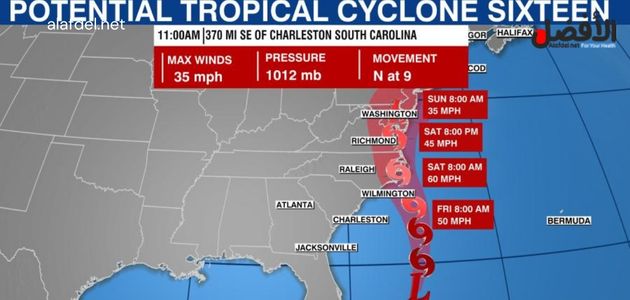 The impending impacts of this approaching tropical storm are multifaceted and require a comprehensive understanding to ensure effective readiness and response. Here, we will explore 4 Impending Impacts
Storm Surge
One of the primary concerns associated with tropical storms is the phenomenon of storm surge. Driven by onshore winds, storm surge occurs when water is pushed toward coastal areas, leading to flooding. In this case, parts of the Carolinas to the midAtlantic are at risk of storm surge flooding. Of particular concern are the high tides during predawn on Saturday morning and Saturday afternoon. Southern New Jersey to the Virginia Tidewater is identified as an area where moderate to major coastal flooding could occur during the Saturday afternoon high tide.
High Surf and Rip Currents
Beyond storm surge, high surf and rip currents are expected to pose additional hazards. These dangerous conditions will stretch from northeast Florida to coastal New England, impacting beachgoers and water enthusiasts. It is essential for individuals to exercise caution and heed beach safety warnings, particularly when red flags are flying.
the Winds
The forecast calls for tropical storm force winds to arrive in the warned areas of North Carolina on Friday, subsequently spreading north along the coast Friday night into Saturday. These strong wind gusts have the potential to down trees and knock out power in the areas under warnings, extending from eastern North Carolina to Delaware. The threat of falling trees is exacerbated by ground saturation resulting from prior rainfall.
Heavy Rain
As the tropical storm advances, it will draw deep tropical moisture northward toward the East Coast. This moisture will manifest as bands of heavy rain, generally along and east of the storm's track. Localized flash flooding becomes a concern where these rainbands stall for extended periods, saturating the ground and overwhelming drainage systems.
"Reas also: الأطعمة المضرة بالقلب"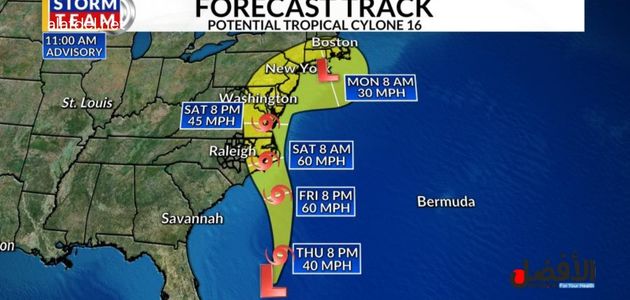 ---
Preparedness and Safety Measures
In the face of this looming tropical storm threat, preparedness and safety measures must take center stage. Individuals, communities, and local authorities should take proactive steps to minimize risks and protect lives and property.
Stay Informed: Staying informed is paramount. Regularly monitor updates from the National Hurricane Center (NHC) and local meteorological authorities. Pay close attention to weather advisories, watches, and warnings.
Storm Surge Protection: Coastal communities should implement storm surge protection measures. These may include the use of sandbags, temporary barriers, and reinforced levees where applicable. Residents in floodprone areas should be prepared to evacuate if necessary.
High Wind Precautions: Given the potential for strong wind gusts, individuals should secure outdoor objects, trim overhanging branches, and inspect roofs for loose shingles. Power outages are a possibility, so it is advisable to have emergency supplies, such as flashlights and batteries, readily available.
Flood Response Plans: In regions susceptible to flooding, it is essential to have flood response plans in place. This includes knowing evacuation routes, having a supply of nonperishable food and clean water, and ensuring access to important documents.
Beach Safety: For those near coastal areas, beach safety is of utmost importance. Pay heed to red flags at the beach, which signal hazardous conditions. Refrain from swimming in turbulent waters and educate oneself about rip currents.
---
As this developing tropical storm continues to evolve, it is essential for residents and authorities in the affected regions to closely monitor updates from the National Hurricane Center and local meteorological authorities. Preparedness measures should be taken promptly, with a focus on storm surge protection, high wind precautions, and flood response plans. Additionally, individuals are urged to stay informed about beach safety and heed warnings related to dangerous surf and rip currents. By staying vigilant and taking proactive steps, communities can better safeguard themselves against the impending tropical storm and minimize its potential impact on lives and property.